This upcoming Nature Art Project workshop, Sunday 25th, we will be creating a super cool Vintage Nature Postcard.
Participants will create this in Photoshop by using their own nature photos!
We will learn about
Text Tool
Character Options
Creating a warped text
Magic Wand Tool
Selection
Blending Modes
Importing Brushes
Register for this workshop!
Jun 25 Sun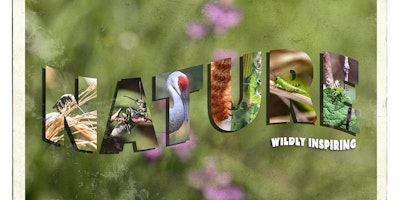 Register
Nature Vintage Postcard You have all these great photos just stored away and wonder what you could do with them? Join us for our Nature Art Projects and we will show you how to create some really awesome and creative…
---
Workshop begins at 10am; gate will be opened to those who register only. Please arrive at 10 minutes prior.. .gate will be closed at 10:05am!
---