Excellent workshop ….
Participants created a Vintage style Nature Postcard… There was a lot that went into this creation… and each one did a fantastic job!
Thank you Linda, Betty, Sue and Dave (postcard not shown) for a wonderful workshop!
Next workshop:
Jun 27 Tue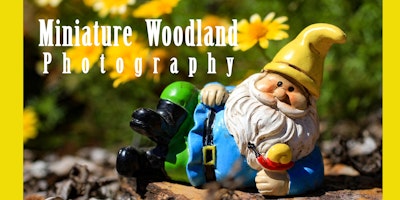 Miniature Woodland Photography…. and learn a little bit about Mushrooms!
May's Prairie is filled with Summer Woodland creatures, from adorable gnomes to beautiful fairies!
This fun three hour nature photography workshop includes your choice of a miniature woodland character. This photography adventure will teach you about depth of field and rules of third as well as outdoor photography settings that will enhance you photos in those shaded areas.
Participants will take their selected woodland character deep into May's Prairie, with lots of resurrection ferns, old oak trees, mushrooms and vibrant green moss that will bring life into your woodland character photos.
$10 Workshop | June 27 | 10am – 1pm
Bring your camera and other equipment you may need and please dress for a hike around Mays' Prairie and wear sturdy shoes.
Workshop begins at 10am…those that wish to review photos are welcome to stay until 2pm.
Follow us on Creative Nature Photography for updates and other workshops!
Any questions, please feel free to contact Alice @ 352-232-6092 or Email: alice@green-flymedia.com
—Information about this workshop maybe updated prior to workshop date.