This was an extremely interesting workshop…. and to let nature photographers know that nature never disappoints.
Sunday was forecasted for rain, rain and more rain and yes it did rain, rain, rain. However that did not cancel this workshop.
I decided to purchase some potted plants Wand Flower Passionate Rainbow (http://www.americanmeadows.com/perennials/unique-perennials/wand-flower-passionate-rainbow) and Gaillardia (http://www.americanmeadows.com/perennials/gaillardia), for the students to use for the photo stacking technique and to take home, since I figured we would not be able to go outside.
We talked about the Purple Passion Flower and carried on to the photo stacking technique using Adobe Photoshop and Adobe Lightroom.
Then the rain stopped and we took that chance to stretch our legs and have some photo time. Wondering just past the Bird and Butterfly garden, we spot a beautiful Passion Flower! The passion flower was part two of this workshop, creating a photo collage.
Well, nature didn't let us down. Not only did we get the flower, we got two caterpillars (Gulf Fritillary and the Zebra Longwing) that the purple passion flower are host for, and the fruit! As Dave wonders even further ahead on the trail, he calls us over to witness an abundant of beautiful passion flowers in bloom and seeing so many butterflies having a field day gathering nectar!
Thank you Dave and Linda for sharing your rainy Sunday morning at Chinsegut Conservation Center and experienced some of the best of what nature can offer!
---
Next Sunday's workshop: Photography | Point & Shoot Photography for Adults
This is a great workshop for those that have a point and shoot camera or compact cameras.
Aug 6 Sun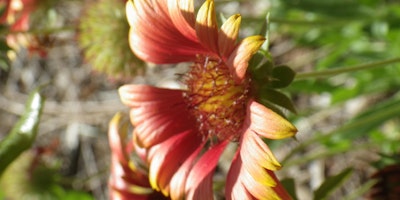 Read more about this workshop here
---
Follow us on creative-nature-photography.com for updates and other workshops!
Any questions, please feel free to contact Alice @ 352-232-6092 or Email: alice@green-flymedia.com