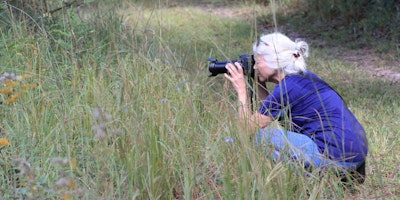 Register
This beginner photography workshop will explain basic camera modes, shooting methods as well as photographic techniques to help you understand…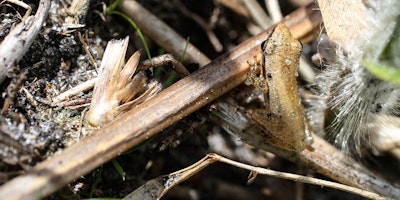 Register
In awareness of World Wetlands Day join us for this 3 hour photography adventure to May's Prairie! This is not…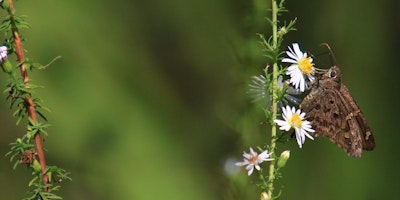 Register
Chinsegut Wildlife Day | February 24 Photography Exhibit Registration   This photography showcase is being held in honor of two…
Latest Event Updates
R • A• W | Real Amazing Wildlife Magazine
The September Issue is now published… Thank you to all that contributed to this issue.
---
Read Online (https://issuu.com/green-flymedia)
: Print Issue (http://www.magcloud.com/user/greenflymedia)
Print issue has no publisher mark-up!
2017 Fall Nature Photography Exhibit | Small World- Arthropoda
This workshop is designed to help those interested in submitting photography for the 2017 Fall Nature Photography Exhibit | Small World- Arthropoda exhibit at Chinsegut Conservation Center.
Participants will learn
-Photographing in RAW
-Appling simple photo adjustments in Photoshop and/or Lightroom
-Understanding Design Templates
-How to use a Design Template in Photoshop
-Creating a pdf file in Adobe Photoshop for Print
Please bring Camera & Laptop with Adobe Photoshop and Lightroom installed… if you do not have Photoshop or Lightroom; there is a free trial at Adobe.com
---
Sun Sept 3 | 10am – 1pm | Free
---
Gate will only be opened to those who are registered. Please arrive at 10 minutes prior…gate will be closed at 10:05am!
---
*Workshop may run over three hours… bring a bagged lunch just in case!
---
Follow us on creative-nature-photography.com for updates and other workshops!
Any questions, please feel free to contact Alice @ 352-232-6092 or Email: alice@green-flymedia.com
—Information about this workshop maybe updated prior to workshop date.
R • A• W Photography Series | Walk amongst the Pines
Thursday Sept 7 | 8am – 11am & Friday Sept 8 | 9am – 12pm | $50 Workshop
All photographers welcome!  Come experience an amazing 2-day workshop with free-lance photographer Alice Mary Herden.
For this R • A• W | Real Amazing Wildlife Photography Series we step into the beauty of the Withlacoochee Forest hiking just under a mile through some of the most beauty pine trees.
Nature Photographers can experience a wide variety of wildlife as well as bring a new photographic inspiration.
During this photography hike we will experiment with a photographic technique called panning. This technique can help you bring out a new creative way of photographing nature.
Sept 7 | Thursday | Day One: We will be learning about the history of Withlacoochee Forest, the eco-system and how important conservation is to these areas. Photographer Alice Mary Herden will review camera settings and the environment we will be photographing. We also will be previewing a technique called panning and learning some quick Photoshop.
Workshop is 3 hours from 8 am to 11am at Chinsegut Conservation Center 23212 Lake Lindsey Road Brooksville, Florida.
Afterwards…Take a nice hike along the Nature Center Tract and detour to the Cypress Walk to get an amazing view of May's Prairie or hang out at the Bird & Butterfly Garden to photograph a wide variety of birds from Cardinals to Chickadees.
Sept 8 | Friday | Day Two: Meeting up for the Hike.
Our hike will consist of three specific locations to Smiths Prairie. Our first designation we will follow a trail through scenic pine trees and photograph an array of plant life and wildflowers. At this stop we will learn a photography technique called panning. The crossroads is our next stop where the red-cockaded woodpecker may make an appearance to be photographed. The Red-cockaded woodpecker has been a federally protected endangered species since 1970 and is federally listed as endangered in Florida and capturing a photo of one of these birds would be fantastic… however there are many other beautiful birds to photograph. Our final hiking destination leads to Smiths Prairie. This non-stop hike is around 15-20 minutes.
Photography hike begins at 9 AM and run until 12 PM. Please arrive by 8:45 AM to check in for hike. Those that register will receive an email with directions to the meet-up location.
Your registration fee includes any single daily permits required at some locations.
Bring on the Hike
• Camera, Tripod or Monopod (optional), assorted lenses (optional)
• Walking Stick (optional)
• Water, Snacks, Bug Spray, Sunscreen, Travel First Aid, and any other necessities you may need (in your backpack)
• If you have allergies to plants or wildlife please plan accordingly with Rx supplies.
Wear
• Comfortable clothing
• Hat
• Sturdy Shoes (no open-toed shoes)
Don't forget to charge your cell phone and camera batteries… and bring extra memory cards!!!
By registering for this event you have read and understood all information posted here: https://creative-nature-photography.com/information/
Follow us on https://creative-nature-photography.com/ for updates and other workshops!
Any questions, please feel free to contact Alice @ 352-232-6092 or Email: alice@green-flymedia.com