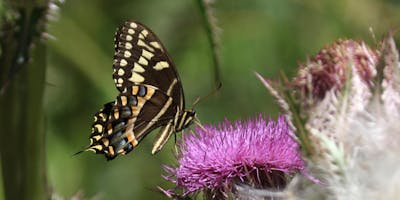 Register
 Chassahowitzka WMA is over 20,000 acres of wild landscape with a diversity of eco-systems which are home to many varieties…
Latest Event Updates
This workshop the kids are Journalists (yep, we will even create a press pass for them) working for the Chinsegut Observer along with editors, Gina Long and Alice Mary Herden.
Our 8 Journalists will be assigned different areas and different subjects within Chinsegut Conservation Center.
Chinsegut Observer's journalists are to photograph, interview, research and write about their assignment(s).
This is a fun project where the kids will learn about areas of Chinsegut Conservation Center, as well as conservation, eco-systems and the natural habitats that live there.
Kids get a Chinsegut Observer Press Pass and Newsletter with their article!
More information: CHIINSEGUT OBSERVER
---
Spring is just around the corner and Chinsegut Conservation Center is just beginning to bloom!
Register for this $10.00 workshop to learn how to photograph Butterflies and Wildflowers as well as identification! Register here: BUTTERFLIES AND WILDFLOWERS
Next workshop Sunday March 5th…
Working on Photoshop…
Learn basic tips and tricks on how to bring more depth and color to your photos as well as learn basic tools.
---
Have you participated in our workshop  before… please take our survey.. your feedback is important to us
---
Wonderful workshop today…. it was a beautiful day and we found some awesome insects!
We touched base on camera settings and most importantly identifying the insects we took photos of today. Naming them, learning their habitat and their behavior.
Looking forward to seeing these ladies photos!